Steve has an appointment for nurumassage and when he gets there he is welcomed by his sexy masseuse Asa Akira. The moment they see each other both have the feeling that they met before, and when the other masseuse joins them she remembers that all three of them met before with night ago in a club. The girls decide to spice up things and give him a massage he will never forget. Watch this hot threesome porn scene as the girls suck his dick and play with each other! It seems that this guy was really lucky to have gotten both babes to himself, but they both have some ulterior motives as you will see today.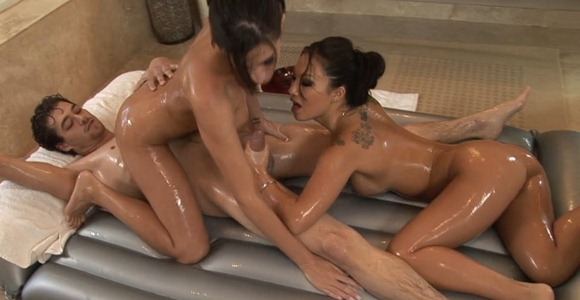 The thing is that one of them has just gotten off of her shift, and she was looking to have some fun too. Well Asa asked her to join her work with a client, and she happily agreed to it too. In this lovely and sexy scene, you can see the babes double teaming the guy as they get around to massage his whole body, and when they reach his cock they alternate with their luscious lips to massage that too. See one of them sucking him off, while the other offers up her sweet pussy for a good licking too. We know you'll love it and we'll have more for you guys next week!
Threesome Porn at Nuru Massage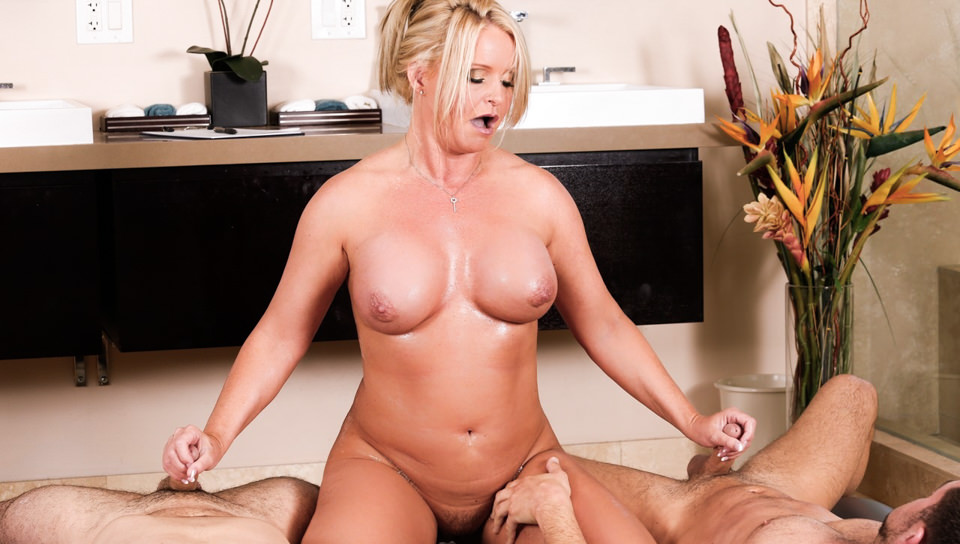 You guys aren't new to this whole thing so you usually know what to expect to see. But this threesome porn nuru massage for the afternoon, is a simply stunning one that we're sure you weren't expecting to check out and we're sure that it will be quite to your liking to say the least. We have this busty and curvy blonde MILF with a sensual and dreamy body, India Summer Nuru MILF and the two lucky guys that get to feel her masterful touch all over those mighty fine cocks today. Do sit back and enjoy the action that goes down and see this cougar tend to their cocks with her hands and superbly smoking hot body today. We're 100% sure that you will find the way she strokes their meat quite enjoyable and rest easy knowing that there will be even more new and hot content to see in future scenes too. See you next time!
Nuru Threesomes Massage Parlor Porn
You know that there's nothing better than watching some of these babes in action and getting down and dirty when they want to impress. So today we have to show off miss Asa Akira threesome with some more group action in this wonderfully juicy nuru threesomes massage parlor porn scene. The cute and busty Asian babe is all over these two guys' cocks for the show and you can bet your ass that she's going to make sure that they have an unforgettable time here today while in her care. Watch the action closely and see her suck one of them while the other gets to have his cock stroked by her and before you know it, she's even letting the guys double penetrate her. It was all great fun for everyone, especially for our lovely Japanese masseuse here. Enjoy it and come back soon!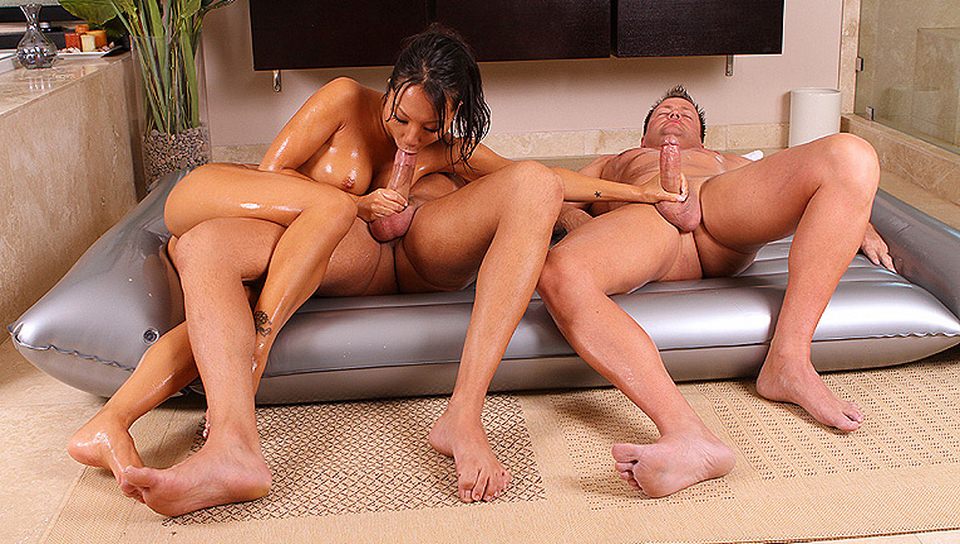 Nuru Massage Wife Threesome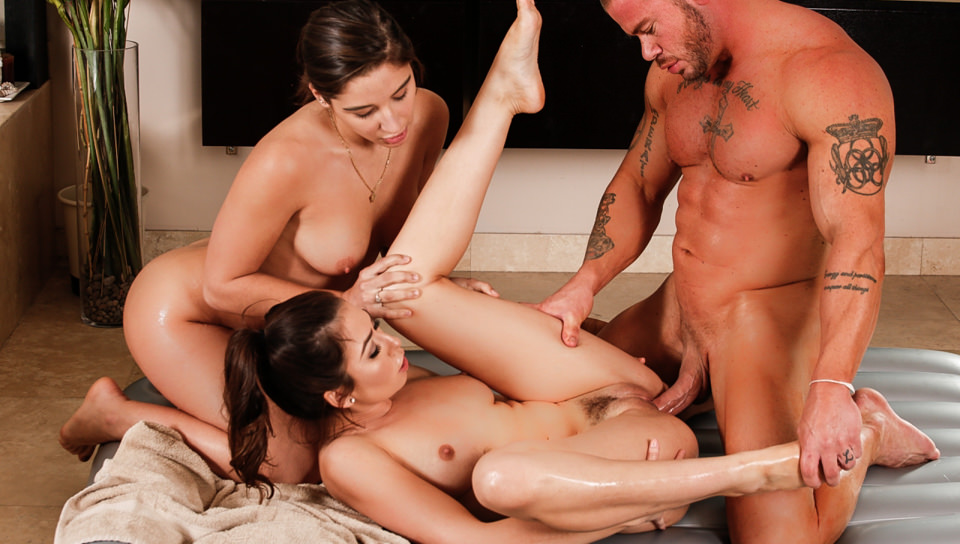 Speaking about threesomes, you get to see yet another one with this one titled nuru massage wife threesome as this guy's lovely lady gets to join in on all of that naughty fun. He and the missus got to go to the Emy Reyes massage parlor today and they were all set to have some incredibly hot and steamy sessions too. The nuru masseuse was more than eager and happy to get to have both of them to play with and you can see that she was more than down with the idea to have a threesome. So after making both her clients unwind today, see her and the guy's wife letting the stud use his mighty cock on both their superbly wet and eager pussies here. You can bet that he made both of them moan plenty during their time toghether and you can see many more shows like this soon enough!
Threesome Sex 69
As the theme gets to continue, you get to grace your eyes upon a simply stunning nuru massage threesome sex 69 action scene with more of the nuru masseuses getting to tend to more horny clients. This time we're sure you will recognize the two babes with one of them being Asa Akira. Asa and this other babe got to have this new guy to themselves this afternoon and you can see that they put every skill they have to work as they begin to play around with the stud's hot naked body today. Watch him laying back as he lets the expert hands and sensual bodies of the women massage him up and down and then see him get his turn to tend to their pussies as well while they get to spread their legs for him today. For more oily rubbing please check out Jayden Lee massage videos! Take your time with it and do come back again soon to see some more!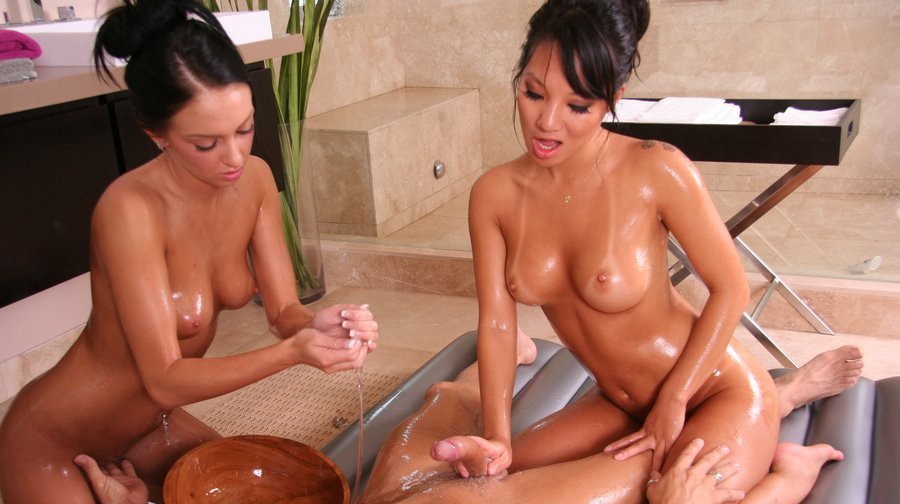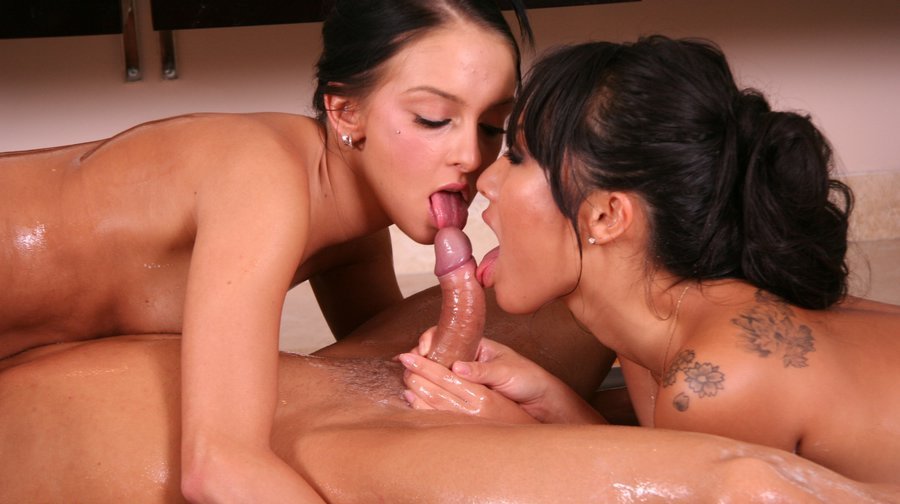 Unexpected Threesomes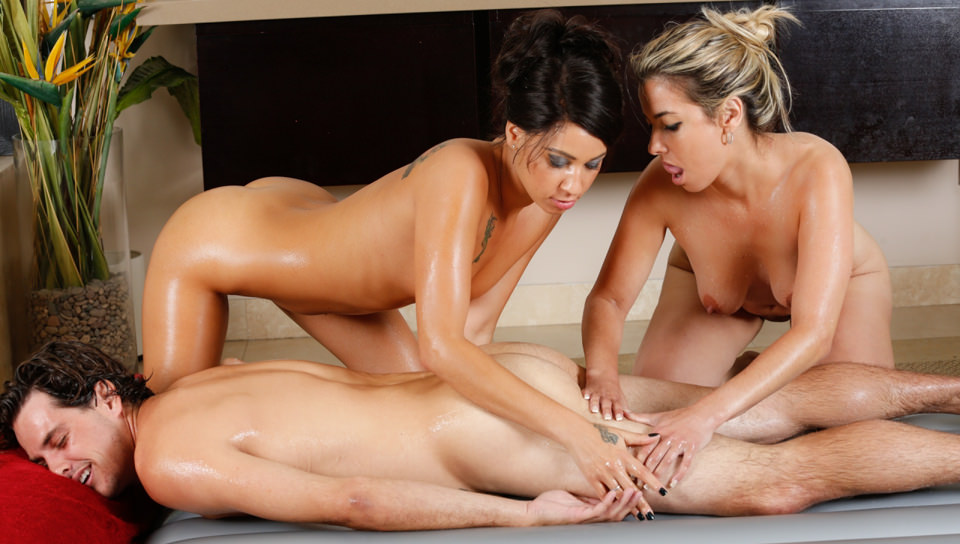 Well, to be fair, unexpected threesomes are quite the fair representation of what happened here in this scene. You see, this client was laying back and enjoying the sensual and hot womanly touch of the brunette babe when one of the other masseuses dropped by wanting to use the room for some solo relaxing herself. Well now that she intruded she kind of wanted to get into the whole thing too, and her buddy was more than happy to let her join in. And honestly what was the guy going to do? say no to another beautiful woman getting around to be all naughty and kinky alongside the other as they get to tease him today? Enjoy the nuru massage creampie video featuring these three and be sure that there's more coming real soon for you all to get to check out too!
2 Blondes in Lesbian Threesome at Nuru
Well this one here is quite special. You see, the guy usually has the nuru masseuses at home as he is quite far from the salon and everything's all nice and dandy. Well today he gets to have a 2 blondes for lesbian threesome nuru massage as there's these two lovely blonde cuties that show up on his doorstep. He was confused at first but the babes assured him that both of them are there for this massage as he was going to be receiving a special massage from both of them today. By that you can probably understand that the first babe was already getting a good dicking every time she visited and she wanted to get her buddy in on the action for this one too. Watch the beautiful and sensual nuru masseuses as they get around to ride his cock as well for this juicy Tia Ling creampie ending show!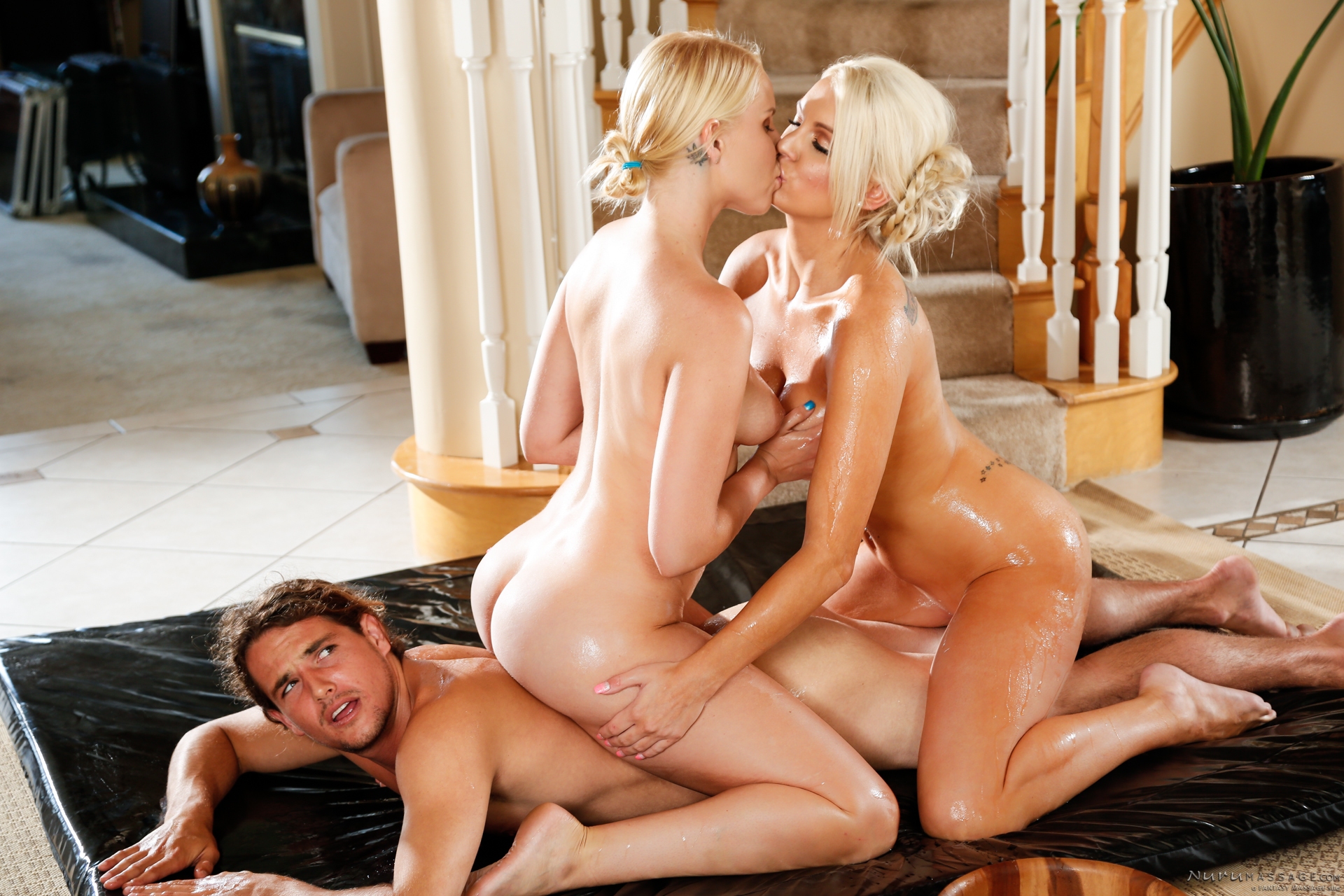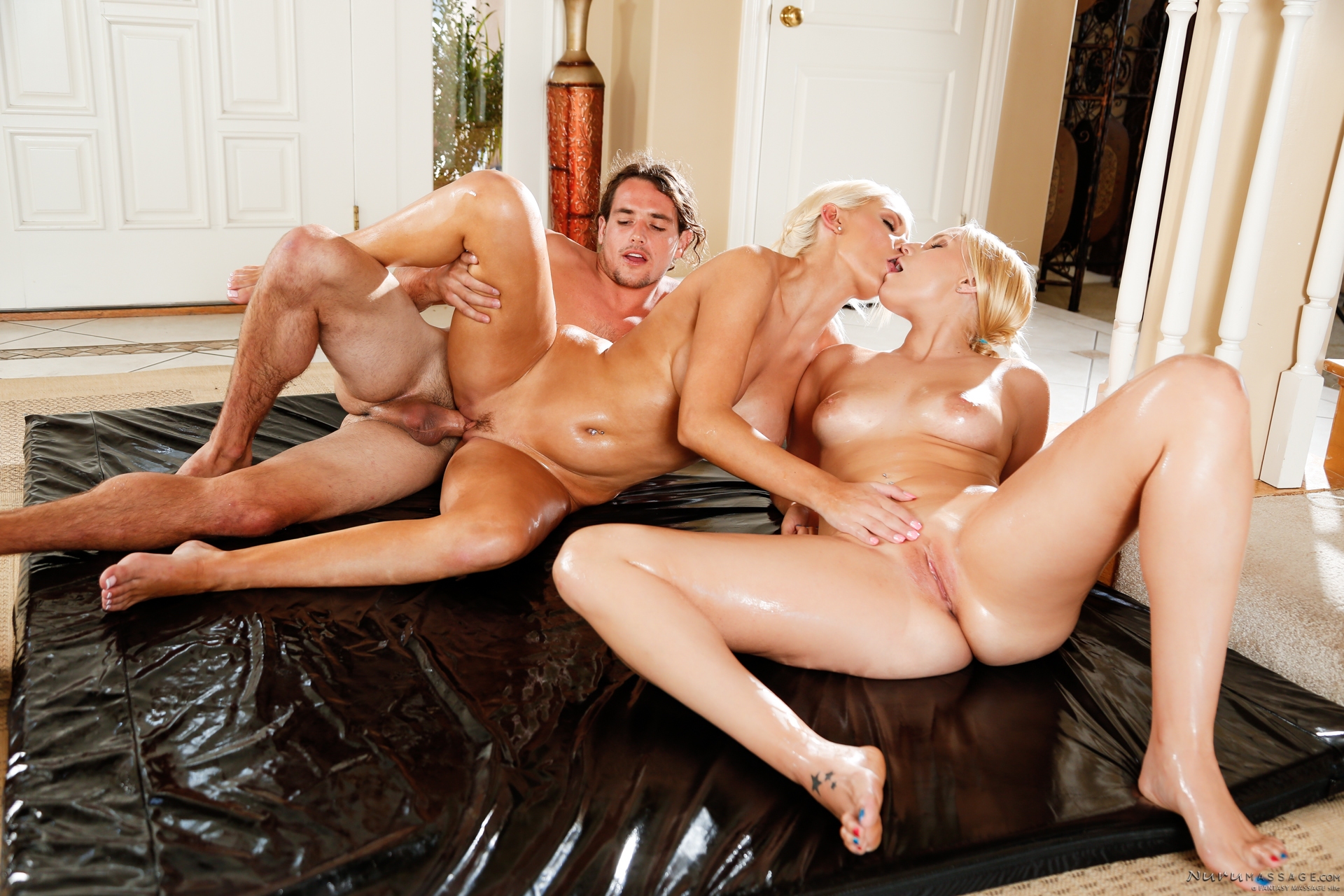 Nuru Massage Threesome Asa Akira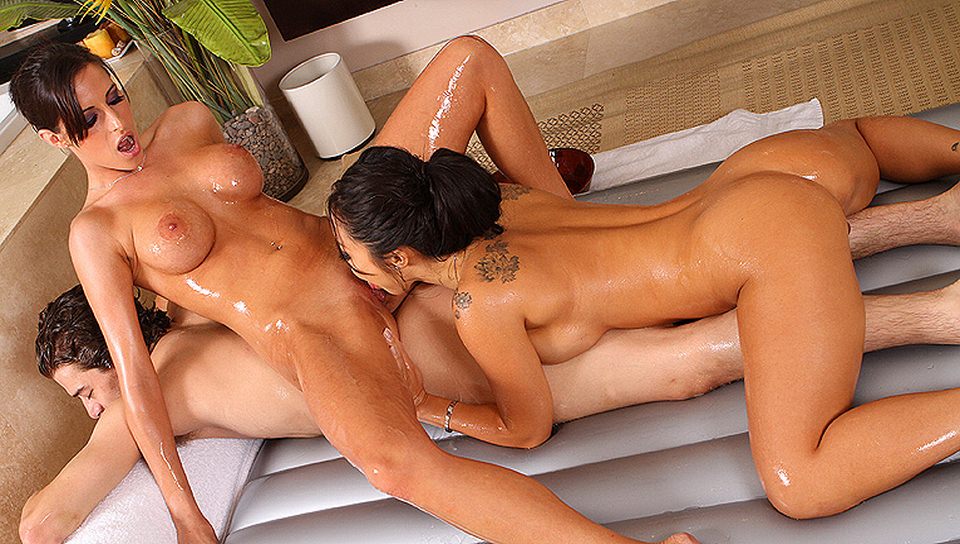 Asa Akira is in the center of attention with this new and fresh scene here titled nuru massage threesome Asa Akira as she got herself in the middle of another incredibly hot and kinky massage session. This guy requested both her and the other woman and the two of them would have the whole time they need to get to tend to the guy's big cock and sexy body. Which they did and it kind of looked there at the end that the babes kind of wanted the guy to stay around longer and play with them for today. But alas they'll have to wait for next time. Meanwhile, you get to sit back and watch the two of the babes as they get around to properly massage the guy and then ride his cock in turns for the last part of the little naughty and hot massage session today, for more happy endings you can watch kortney kane nuru massage video!
Lizz Tayler Nuru Massage Threesome
This Lizz Tayler nuru massage threesome is going to be blowing you all away with what goes down as in this new gallery you get to see miss Asa Akira get in on the fun once more. So yeah, the stud here found himself flanked from both sides by the Asian babe and Lizz herself today as soon as he entered the massage room. The thing is that the babes kind of had a plan to get this guy to themselves for a while now and this was the perfect oportunity to get to have as much fun as they wanted with the guy and his thick meat too at the end. So yeah, like usual watch them do their thing (the perfect lesbian threesome orgy) and then see them spread their legs wide open for that cock to penetrate deep as they moan in pleasure. And you can see this nuru massage ends with the guy practically giving their pussies a massage too!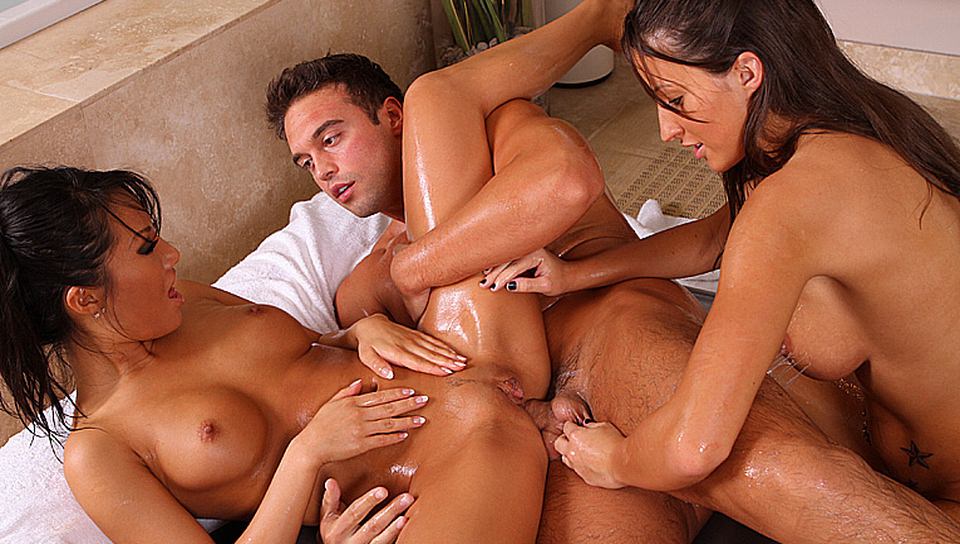 Nuru Massage Threesome Porn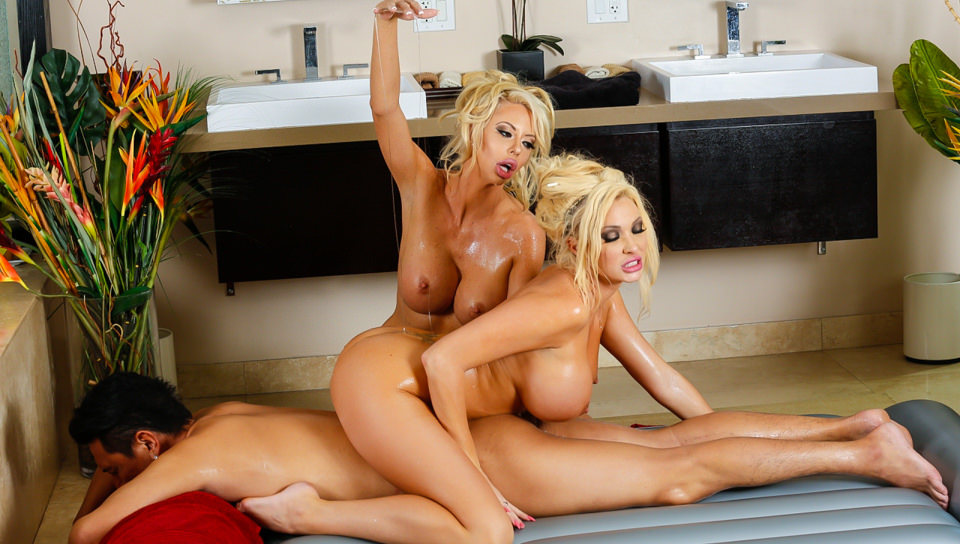 We know how much you've missed seeing the busty pair of blondes having their fun with clients so we've brought them back for you this time. Watch some more nuru massage threesome porn with a duet of babes that can leave any guy with his jaw hanging at how beautiful and sexy these two are. And that's fairly evident right from the start because as soon as the guy gets to lay eyes on them he can't help but get hard in anticipation of having the busty beauties rub themselves all over him this afternoon. They know exactly what they're doing too so have your fun seeing them be a tease with the massage and then see their skills at japanese massage sex too. Of course, by that we mean their skills in bet or rather on the massage bed when it comes to riding cock too!
Amateur Threesome Treatment
The lovely and horny miss Asa Akira is back with some more amateur threesome treatment this afternoon as one of her buddies and her get to show another stud a good time for the afternoon and they get to use their bodies to do it as well. So sit back and watch closely at the thing unfold and watch a pair of Asian masseuses give some more unforgettable nuru massages. As you know, the whole process involves the babes rubbing their bodies all over the guy and ending with a happy end by making him blow his load too. Well neither of those parts was a problem for our two cute and horny Asians here and they were quite a force to fear when they got to strictly play with his cock as well. See them fucking him all over the place in this one and see them making him nut on them too with their lesbian threesome job!