Nuru Massage – Tough Times
Ryan is going through some tough times, he's been fired and on top of this his girlfriend dumped him too. His best friend took him to a nuru massage session where Heather invited him on the air mattress and started rubbing massage oil on his body, then she got on top of him and rubbed her naked body against his. Next they took a shower and she took his cock in her mouth sliding her lips up and down, making him cum! And we forgot to say, but Ryan is also a new face just in case you can't tell. So let's see how he relaxed with his masseuse today.
Heather was very happy to get to have her fun with this fresh guy while his buddy was getting serviced too elsewhere. The babe listened to his trouble, and she was very happy to be able to help him unwind this afternoon. Watch her using her breasts and expert hands to massage his whole body first, and then she tells him that she has an extra treat for him as consolation for everything that happened lately. And so you get to see her as she gets to wrap her juicy lips around his cock and give him a blowjob that he won't soon forget too. Enjoy the scene!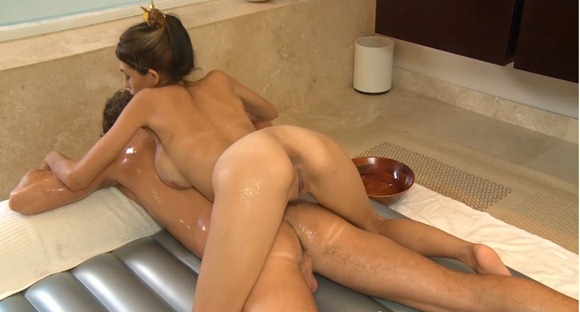 See as this hottie gives to that guy a hot massage!