Hot lo cost massage
Jenner has heard about what's going on in the nuru massage parlor and decided to make an appointment even if he only had 100 bucks which was not enough. Ryder, the sexy masseuse told him that she can do something nice for him for that money and so she took him in the shower and she rubbed soap on his body, then she asked him to take a sat and started stroking his cock. This is Jenner's lucky day because she felt attracted to him and after he touched her pussy she couldn't help herself and asked him to fuck her!
Well as you already know, these masseuses here need to relax as well every now and then, and to them there's no better way than enjoying a little bit of something on the side with their clients if they're willing. And of course they always are. How could you not be willing to please such cute and sexy babes after they also used their bodies to make you feel relaxed too. Anyway, take your time to see this lovely little lady as she gets to have her pussy rubbed by the dude, and then see her riding his cock as well for the rest of the scene today too.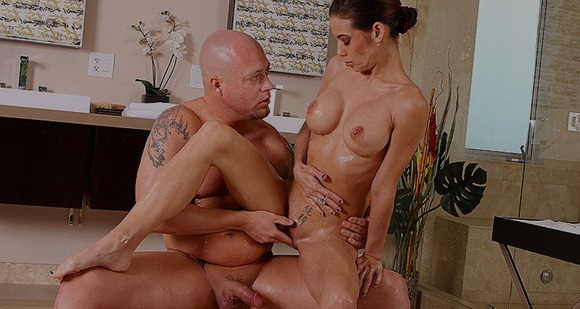 Click and watch as this masseuse gets fucked by her client!