Excellent recommendation
Jason Matrix went to nuru massage where Natasha asked him the password. Luckily someone recommended her to him so he knew the pass and once in he couldn't waited to see what kind of massage is this. She asked him to undress, she got naked too and stepped with him in the shower, where they started kissing passionately, then they got in the Jacuzzi where she started playing with his hard cock and took it all in her mouth! And you can bet by now he was starting to figure out what type of oriental massage this is as well. So let's see them in action.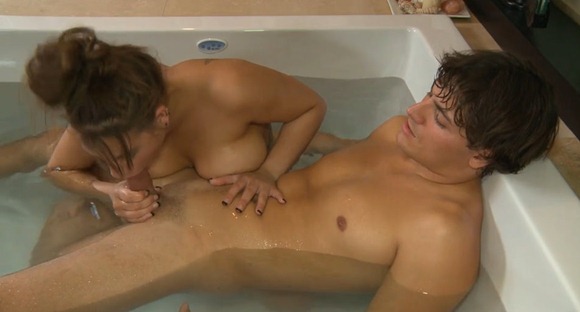 Since Jason is a fresh face here, miss Natasha, explained stuff more in detail as they were having their fun, and it seems that they just made another loyal customer too. He was very pleased with her service too, and he'd be sure to request her once more in the future. So take your time to see her working his nice and thick cock with her juicy lips as she slides it in and out of her mouth with a passion. And as a first time bonus, she let him blow his load in her mouth as well. Take the time to see them play kinky this time and see you next week with another amazing scene.
 Watch this sexy masseuse giving an amazing blowjob!